Dentist in Woodbridge, VA
The brief descriptions below are designed to familiarize you with our staff's training, professional credentials and work experience.
Charles L. Sours. Jr.D.D.S.
Woodbridge, VA Dentist
Charles L. Sours, Jr. D.D.S.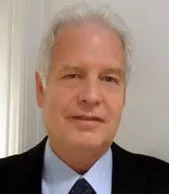 Dentistry is a natural for Dr. Charles Sours. From an early age he had phenomenal hand to eye coordination. His mother was keenly aware of his ability and encouraged him to seek a profession that would allow him to use his gift to the maximum. He is, to this day, grateful for his career choice and also his mother's encouragement.
Dr. Sours, in the very beginning of his career was able to master the art of compassion, caring and being a great listener. His patients appreciate him for these qualities and also his exceptional quality of dentistry. His patients continue to bring their children and grandchildren for their entire dental care.
Dr. Sours is very proud to say that most members of his compassionate, care-giving and friendly staff have been with him from the beginning of his practice. They personally know his patients and welcome them into his practice as if they were inviting them into their own home. His office atmosphere is warm, friendly and inviting.
Dr. Sours continues to be recognized as one of the top Dentist in the Washington, D.C. metropolitan area, as well as winning the 2013 Angie's List award for top dentist. This recognition has helped form a solid base between Dr. Sours and his patients. He is also recognized for his state of the art dentistry and his cutting edge technology. Dr. Sours was one of the first dentists in the metropolitan area to use laser dentistry.
For the past 20 years his, "ASK DOCTOR SOURS", dental article has been featured in The Old Bridge Observer newspaper. He offers suggestions for improved oral health as well as up-to-date dentistry. Look for "ASK DOCTOR SOURS" its there weekly and his patients find it very informative.
Memberships and Affiliations
One of the top dentists in the region, Dr. Sours continues his leadership in the field by attending advanced continuing education in all areas of dentistry. A graduate of Hargrave Military Academy, Dr. Sours received his undergraduate degree from Virginia Tech and his dental degree from the Medical College of Virginia (now VCU). He completed his orthodontic training through the Institute for Graduate Dentists. He maintains membership in several important organizations in dentistry, including:
Dr. Sours and his family reside in Virginia. In his spare time, he enjoys flying and traveling.
Veronica
Veronica brings many years of experience in all areas of dentistry along with exceptional proficiency in dental insurance. She excells in expediting our insurance claims both primary and secondary.
Yolanda
Yolanda also brings many years of experience in all areas of dentistry. Additionally, she is our certified care credit expert and also excels in answering all insurance related questions.
Joyce and Shannon – Front Desk
Joyce's behind-the-scenes efforts do not go unnoticed! As our office manager, Joyce keeps us efficient and well organized, so that we can provide our patients state-of-the-art dental care.
Joyce and Shannon have been with the office from the very beginning, they share front desk duties.
When you enter our office, Joyce and Shannon will usually be the first members of our team to greet you. They will get you started with any patient forms and make sure you have a comfortable start to your visit. Joyce and Shannon's many years of experience make them the perfect couple to answer any initial questions you may have regarding dentistry, insurance and payment.
Debbie – Hygienist
As a dental hygienist, Debbie enjoys getting to know each patient so that she can provide for his or her unique dental needs. Debbie seeks to educate patients on all of the ways they can care for their beautiful smile and teeth. Her experience and expertise go a long way in giving her patients comfortable and complete care. Debbie has been with the office almost as long as Joyce and Shannon.
Donna – Dental Assistant
Donna loves helping patients. As a dental assistant, she aids Dr. Sours in performing a wide array of customized treatments that utilize many forms of advanced technology. This variety is what she loves most about her job, and her enthusiasm ensures a very enjoyable experience for each of her patients. Donna is a gifted is a gifted dental assistant with sterling qualities.
Cindy – Dental Assistant
As a dental assistant, Cindy ensures that all patients leave their treatment appointments feeling as though they are leaving a relaxing visit with a friend. Cindy cares deeply for our patients' comfort and care.
Tamika – Hygienist
Enjoys taking care of her patients dental needs while giving her all to make sure they are comfortable.
She strives to be a part of improving our patients oral health



Max
Works closely with Doctor Sours and is always ready for her patients with a big smile and most times a big hug.
She excels in all areas of dentistry.